Not using the right Admissions CRM Software may cost you more than just losing students to your competition!
Admissions Staff Are Busier Than Ever!
If you are in the business of college admissions, you already know that it is getting more and more challenging each year to make your class. According to the U.S. Bureau of Labor and Statistics, 66.7% of 2017 high school graduates are enrolled in a college or university. What may be surprising to you is that this number is actually down from 69.7% the year prior?
So, if there was an overall decline in enrollment, why did it seem like you were busier than ever?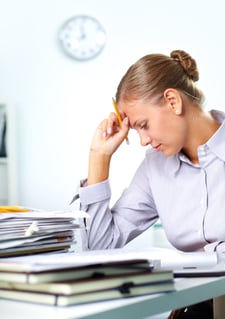 The short answer is... you were!
You were most likely inundated with more paper and more phone calls that are associated with receiving a record number of applications. With the wider adoption of application services like The Common Application, students are able to apply to multiple colleges with a literal click of a button.
The Impact of the Common Application
So, while the number of students enrolling has decreased from 2017 to 2018, the actual number of applications to colleges or universities has increased significantly. The Common Application is an awesome alternative to your homegrown IT application or even the one you can build with an out-of-the-box CRM solution. The only downside is that your school will probably receive more applications!
This sounds like this would be a perfect setup for colleges and universities to succeed, right?
When properly managed, this has the potential of being a win-win solution for both students and colleges. Students are able to apply to multiple schools with less effort. And schools, in turn, have a plethora of applicants to select from and increased revenue from application fees.
However, without the right admissions and data analytics software solution, schools and students can easily be negatively impacted by this influx of applications. Many times, good students are turned away because you are too afraid of over enrolling.
Can you imagine collecting a record number of applications and still not yield enough students to make your class?
Well...this happens, and far too often. When not properly managed, schools are forced to go deeper into their application pool, watering down their admissions profile only to find themselves with retention and graduation rate problems downstream.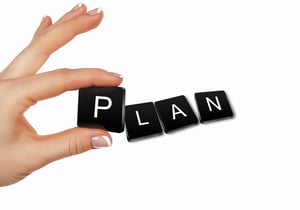 So, how do you avoid this pitfall?
It starts with having a solid plan in dealing with the increased application pool and working hand-in-hand with an Admissions CRM vendor, who has been there before and can help you navigate this process by creating a working solution!
Your Application Processing System
Over the past 10+ years, the admissions industry has adopted the term CRM, and the software giants have jumped on-board by promoting this concept and offering solutions that allow admissions staff to create custom content to connect with students where they are at any time.
Don't get me wrong, having a CRM is critically important to the recruitment and yield process. However, the more important aspect that is seemingly overlooked when evaluating admissions solutions is the application processing engine behind the CRM.
What good does it do you to have a tool that connects you to more students and increases your application pool, but lacks the ability to process that data in a timely fashion?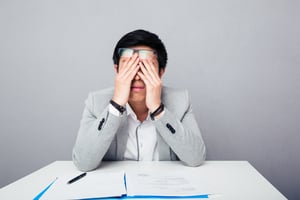 Your staff will be overworked and your applicants will feel the strain through delays in document receipts, test score imports and decision release.
You will need more staff to help you process more applications to yield a class not much different in size from the year prior. So, while collecting a record number of applications is a good problem to have, you could be doing yourself a disservice if your applications processing system cannot keep up with the demand.
Balancing A Record number of Applications vs. Yield
Over the last 30+ years, admission staff have been used to making offers for admissions based upon historical data. However, with schools casting a wider net to collect applications from students further away from campus, historical data is not all you will need to make an informed decision that will have a positive impact on your yield.
You are walking on new ground and will have to expand the criteria you use to identify those students your institution can yield. You have to be more discerning in your application evaluation process and your admissions software must be able to adapt to this change in population rapidly.
This is not something you want to trust your IT department with or an out-of-the-box software solution. By working with an Admissions CRM vendor that has successfully navigated this process many times, you will be saved from making costly mistakes that could take years to overcome.
Evaluating A Student's Interest In You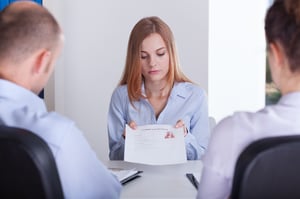 With the increased application pool, you have to take into consideration the probability of a student actually enrolling at your school, even though on paper they look like the perfect student.
It is difficult to turn away that student with great test scores and a stellar GPA. It also very natural to think that since the student submitted an application and paid a fee, that they are just as interested in you as you are them. However, that is just not the case.
With an influx of applications from outside your traditional demographics, you have to take into account another critical piece of data - a student's Interest Level. Interest Level can be defined simply as a student's interest in you. You can use metrics such as how many of the emails you sent did the applicant open? Did they click on specific links in those emails?
How often did they login to their application portal? Did they tour the campus or attend an open house? Did they send you their transcripts or test scores. Evaluating a student interest, is equally as important as evaluating a student academic record.
The Burden On Recruitment and Admissions
The increase in application volume has created a growing burden on admissions office staff who have to evaluate prospective students for admission.
"According to Admission Trends Survey (AD) results, the average number of applications for each admission office staff member (excluding administrative staff) is 854." the National Association of College Admission Counseling reports.
Add to this...
"As May 1st approaches, the tension is palpable in college admissions offices across the country. This is the day on which the admissions staff is expected to have met their enrollment goals for the following school year. Incredibly only 34% of four-year institutions in the United States actually achieved this in 2017." according to College Transitions.
One way for admissions officers to up their yield rate is to admit students that have "demonstrated interest" in their school through social media engagement, email contact, a campus visit, or attending a regional admissions event. But that requires a tremendous amount of outreach, engagement and contact with prospective students.
So, what does all of this mean for colleges and universities?
It is becoming increasingly imperative for them to implement recruitment and admissions CRM software to manage all of the activities that are necessary to effectively succeed at admissions.
What Recruitment and Admissions CRMs Can Do and How They Can Help You
With ever-increasing numbers of prospects and applicants to manage, the cost of hiring more staff to handle this process manually is not feasible when you can use an Admissions CRM package, designed specifically for college admissions to help you navigate faster and more effectively.
So, what should you look for in a Recruitment and Admissions CRM? There is not a one-size fits all type of solution. Your institution is different and unique in many ways. Your Admissions CRM should be that as well. The best fit solution is one that works with your process and is built to help you achieve your goals.
When looking for the best solution, take into consideration:
Evaluate more than one solution. Don't just pick the same one your competitor or some high profile school works with. You want to stand out in the crowd, not follow.

Purchase from a vendor with a proven track record of building solutions that work.

Determine who is responsible for the fact gathering and implementation.

Take into account how much c

ampus IT time and resources it will take to implement and support the new software.

Calculate the true total cost of ownership including your staff time, campus IT, campus departments, ancillary products and services.

Learning a new system is critical - evaluate all of the training avenues available and be aware of any additional costs associated with those.

Determine who will make any updates or modifications to the software. Can custom modifications be made and are there any associated costs?

If given the opportunity, visit the home office of the vendors your are evaluating. It is good to get a sense of the people behind the software.

Make sure that the product you select is more than just a CRM. This software should be the processing engine that supports your admissions office

Purchase a solution that has the majority of the functionality you are looking for and that is adaptable to change without have to recreate the wheel or cost you a fortune in consulting and programming time.
Summary
Statistics for higher education show the increasing number of prospects, applications, communications and activities that colleges will need to be able to manage as part of the recruitment and admissions process.
And, these numbers are only expected to rise.
In order to compete as efficiently and cost effectively as possible, colleges and universities must look for ways to use technology to manage the process. It is important to do your due diligence and really know what you are getting in a Recruitment and Admissions CRM before you buy.
How do you do this? Demo, Demo, Demo!
And don't forget to ask lots of questions. You will have to live with your choice of software for years to come, so it is imperative to choose the right one for your school.
You can learn more in our recent article, Following the Crowd May Not Be The Best Solution for Your College's Admissions Process.