Students are the lifeblood of any college or university. Unfortunately, convincing them to come to your university isn't always as easy as it seems.
Even if they do decide they want to attend your school, you can lose them with an inadequate admissions and enrollment process. Especially, if you take too long to notify them of acceptance.
Make no mistake, plenty of students switch colleges late in the game!
If you don't want to lose out, from the first touch point to the final welcome packet, it's critical you have a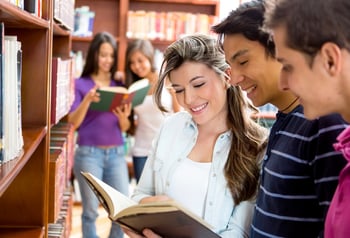 solid admissions plan in place.
For this, many institutions turn to CRM software. This tracks prospects throughout the life cycle of your relationship and significantly streamlines communicating with them.
Considering the research, which shows you need at least seven touch points to close a deal, it's important your contact be frequent and reliable. And, that's where CRM software for universities comes in.
Let's take a look at what CRM software is, what benefits it brings, where it falls short and how you can fill the gaps to create a truly comprehensive recruitment and admissions process.
What Is CRM Software?
"Customer relationship management (CRM) is a technology for managing all your company's relationships and interactions with customers and potential customers," explains Salesforce. "The goal is simple: Improve business relationships. A CRM system helps companies stay connected to customers, streamline processes, and improve profitability."
While designed for businesses to manage customers, in the context of institutions of higher learning, the customers are your students.
If it seems mercenary to think of them that way, then consider this: Students are the ones who bring in state funding, pay you privately and generally keep your school afloat.
CRM software allows you to input every prospective contact whom you encounter, complete with any identifying information you have: high school, GPA, test scores and more.
Each time you make contact with that prospect, you can track the touchpoint as well as their responses.
What Are the Benefits of CRM Software?
Think of CRM software like an address book on steroids. Not only do you have student information, you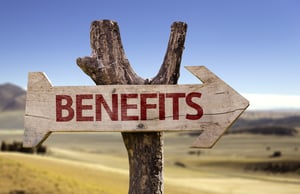 have the ability to do a lot with it, such as:
Tracking where the prospect is at in the marketing cycle, allowing you to send out tailored communications rather than email blasts that might not reach them where they are in their decision-making process
Analyzing which marketing strategies work and which don't
Report who was the last person to contact the prospect, ensuring continuity of contacts so the student actually builds a relationship with your school (it's right there in the name!)
Unfortunately, CRM software isn't perfect, especially for schools.
Why Isn't CRM Software Enough?
CRM software falls sadly short in a number of areas. For one thing, many schools get duped into buying out of the box CRM software, which frequently ends up disappointing the customer.
It's not set up, it's not tailored to your school and systems, and it doesn't come with trained IT personnel that need to configure it.
Rather, you're on your own to figure it out, implement it and troubleshoot – all while hoping you don't lose prospect buy-in during the transition.
Even when you have a sturdy, customized CRM on your side, though, you will typically still encounter limitations. CRM software tends to track relationships and touchpoints of communication. That means phone calls, emails, texts or even physical documentation gets wrapped into your system quite nicely.
However, many of the most important recruitment functions get left out. Most notably, they fail to offer good management of the more physical aspects of your recruitment plan.
While they can track the fact that a student attended a fair, for instance, they don't do much more than that. When it comes to creating the collateral needed to successfully welcome students to fairs, engage with them and connect afterward, CRMs definitely don't offer robust enough solutions.
Similarly, they typically track the prospect to the point of "sale," or application, rather than all the way through the process.
How Does CRM Tie Into Admissions and Enrollment?
If you want customer relationship management strategies to work for you, it's important you wrap in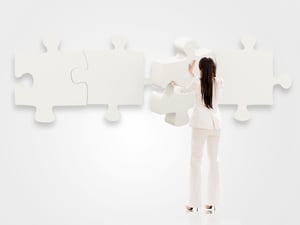 many different functions specific to admissions and enrollment. These include:
Receiving transcripts
Tracking student applications
Sending out acceptance letters
Managing scholarships
Managing financial aid
Creating electronic welcome packets
Providing students with housing and meal plan information
Tracking them after graduation
Updating contact information over time
Seeking their help with alumni campaigns
… and more.
What Other Functions Do Admissions Offices Need?
There are several other tried-and-true functions that are required for recruiters and admissions officers. And even in the digital world, they must continue to engage in them.
So, it is important that any software you use has a module to manage them. These modules would include:
Campus Tours: Giving prospective students a physical tour of your campus remains a critical part of the marketing process. Many students aren't sold on the institution until they come and see it themselves. Offering numerous tours, available at all times of year, is critical. Of course, you must manage them as well. That means tracking signups, generating attendee lists and nametags, and rolling those names into your CRM afterward.
Travel Management: Recruitment officers travel a lot for their jobs. Keeping track of their schedules, obligations, marketing tactics, paper collateral and other details is a critical aspect of admissions.
Event Management: Events such as college fairs, alumni brunches or attend-a-class opportunities for students are also critical parts of your marketing campaign. Again, most traditional CRM systems are limited in combining event management software.
Application Management: Today's students not only expect you to provide them with the ability to apply online through a secure, user-friendly and intuitive application, they also want to receive timely and relevant feedback and continuous communications throughout their application process, as well as a prompt admissions decision. CRM software certainly can't do this.
Scholarship Management: Scholarships can be the determining factor in whether some students attend your school or not. Admissions officers need to be able to track and manage all scholarships offered by an institution, as well as promote those scholarships an applicant is eligible to apply to on a real-time basis. Software that also has a distributed scholarship application review process then simplifies the review award process for both the applicants and staff is a must. CRM software will not do this.
Data Imports: A lot of CRM software isn't great about importing data from other systems. If you already have student data in another format, such as test scores, and need to import it seamlessly, CRM products may let you down – forcing manual implementation.
Summary
Recruitment and admissions is about more than communicating with prospects. So, the fact that colleges and universities limit themselves to CRM software is short sighted.
For colleges and universities to be successful in the future, these institutions will need to think beyond the box and utilize software that combines the benefits of both CRM software and admissions software.