Recruitment and admissions staff aren't paid like university athletic coaches, but they should be. Competing with other colleges in today's application-driven market is only getting more challenging...and there's more on the line than bragging rights.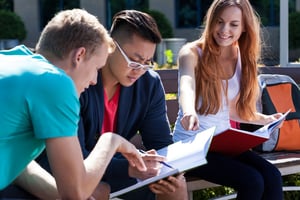 Every school wants to recruit and yield the best and the brightest. But many admissions offices aren't setting themselves up for success. Many are plagued with manual processes and inundated with stacks and stack of paper. Getting through the day to day challenges takes up so much time that it is nearly impossible to find the time to create a better way.
Give Your Admissions Team a Competitive Edge
The extreme volume of inquiries, applications, transcripts, test scores, requests for data and necessary replies to comments on university-related social media posts can overload even the most diligent admissions department.
Not to mention the hefty price tag of trying to manage it!
It's common for universities to dole out a couple thousand dollars per student during the prospecting and recruiting phase. Advertising, outreach, back-and-forth communication, personnel...it all costs money. And most are still doing this manually.
The goal of admissions is to turn prospects into applicants and yield the cream of the crop. Every year is the same...yield a more competitive class than the previous with less resources in less time while providing more value. That is a lot easier said than done!
Here are two questions to ask about your process:
How much of the admissions process does your admission staff handle manually?

How much time could you save, leaving more time to focus on hitting ambitious recruiting and enrolling goals, if the tedious, repetitive processes could be streamlined by a system created just for your office?
I suspect the answer to both of these questions is "A lot." This may seem like a very daunting task. However, by applying consistent and effective strategies in designing and developing a solution that will support your needs today, you will find yourself positioned to handle much larger challenges with very little stress.
The key to this is to find the right software partner that has experience in higher education admissions... one that will listen to you and design a solution specific to your needs. A good partner will help you evaluate your current business process and devise a solution that will provide immediate relief from the day to day minutia. You can create the latest and greatest in your admissions process by taking advantage of the best technology available.
How Can You Benefit From Student Recruitment Technology?
The answer to this is quite simple. By creating a solution that is tailored to your needs, you will be able to think outside the box. Every school is different...different student body sizes, different influx of applications, different recruitment goals, etc.
The best recruitment software for your university is the one that fits your specific needs.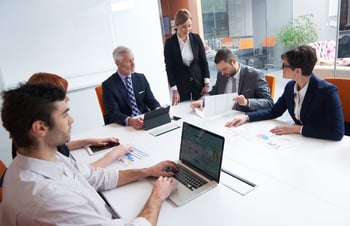 A company that takes an interest in your process will meet with you to discuss your specific needs and goals and then, design and build a customized solution that includes the tools and functionality you need today with an eye towards the future
"Out of the Box" CRM solutions only offer you specific templates. While these templates can be customized, the actual customization of the templates must be performed by your staff. If that means your own internal IT staff must perform this function, you need to consider the implications of what that will mean for your department's goals.
What will happen when you are now in line for competing for IT resources when you need a change made to your software?
Tools to Manage Prospective Students and Applicants
So, what features should you look for when evaluating an Admissions CRM?
Prospect Management
Everything begins here. You need to be able to manage and interact with thousands, even hundreds of thousands, of potential applicants to your programs. Prospect Management is the gateway to everything that you have to offer, and the location where all of the pertinent information about your prospects can be found. Whether collected through your online portal registration or imported from a service, all of the data is at your fingertips.
The collection of prospect management features takes your tedious, iterative prospecting tasks and automates them.
For example, the software makes the recruiting process easier by letting you customize and automate your communications.
Say your team spends a lot of time responding to the same type of inquiries (i.e. prospective students asking about your civil engineering program). You can design an email response that directs these students to additional information or includes an FAQ with the information they most often look for.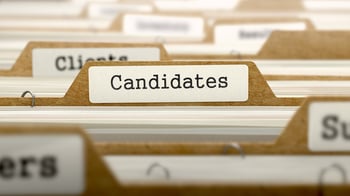 And, instead of assigning these questions to a member of your staff, you can have your student recruitment software automatically detect those inquiries and send your custom response.
A customized, targeted, well-timed response has the potential to get greater engagement out of your prospective students. This feature works past the admissions and enrollment phases, too.
You could set up automated emails to stay in touch with at-risk students, directing them to the help they need at critical moments. Now, your student recruitment software becomes a student retention solution.
The software takes note of inquiries from your applicants and populates their profile in your database, so you have the complete history of correspondence.
You boost your visibility with timely, relevant, effective communication. And, because of automation, you save time doing it.
Application Management
This is truly the control center of every Admissions CRM System. Application Management should provide you with quick access to applicant records, and is used to manage all day-to-day business, such as processing and review of applications received, as well as required application materials.
The Applicant Management system is a completely-integrated admissions component that simplifies your entire admissions process, allowing you to run a results-oriented admissions program focused on achieving your goals. The application management system ultimately developed will be the result of many in person, phone, and email conversations and will include all aspects necessary to completely manage your admission process. This easy-to-learn system is comprised of three distinct software components: a Web Applicant Portal, a Web Recommender Portal, and a Desktop Administrative System (used by staff and faculty to manage the application process).
Campus Tour Management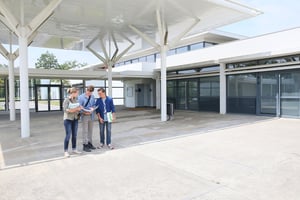 A Campus Tour module should allow you to pre-define your campus visit availability and works in coordination with your web portal to provide your prospective students real time insight into your tour availability. Your portal allows prospects to view available tour slots and schedule a campus tour at their convenience. System-triggered email communications facilitate the process by communicating automatically with the tour registrant regarding the status of the scheduled tour.
You should also be able to communicate on an ad-hoc basis with tour registrants when circumstances dictate a more specific message.
Event Management
An Event module should allow you to pre-define your recruiting events, control display of the event information seen by prospects and applicants, manage your invitees, RSVPs and attendees and communicate routinely with your event populations. Via a web portal, prospects and applicants see those events for which they are eligible to RSVP and can easily obtain additional information and/or respond.
Travel Management
Apart from planning and approving staff trips, a good Travel Management module gives you the ability to track materials used/needed, and to measure the ROI of those trips taken by your recruiting staff. This is an important business tool that many CRM's do not include.
Email & Text Messaging
We all know the benefits of email and the automation of email can make the communication and nurturing process easier and more efficient. However, not every student is a fan of email. Adding functionality like text messaging is essential as the vast majority of students today prefer this method of communication.
Counselor Management
High school counselors are some of the busiest people we know, so proactively communicating with high school counselors regarding the status of applicants from their school eases the burden on their side. It also makes the process of gathering required materials much more efficient for your program.
Scholarship Management
The management of scholarships, and the myriad of criteria involved, is an immense undertaking. A Scholarship module can help, from recording of scholarships and specific eligibility criteria to awarding of those scholarships and the ongoing tracking of the resources available. It is important to have a Scholarship module that is tailored specifically to the business needs of your institution, while giving applicants real time access via their portal to apply to those scholarships for which they are found to be eligible.
Document Management
A Document Management module helps manage the large volumes of documents needed as part of the admissions process. No more paper pushing or dead files! Electronic documents provide a greener approach and allow for faster access and more efficient storage of document files, speeding up the admissions process. Those electronic documents can then be pushed to your campus repository, creating a hands-free, official institutional record.
Payment Management
You will want a Payment module that integrates seamlessly with all major third party payment providers like PayPal, CashNet and TouchNet to accept enrollment deposits and application fees.
Report Management
By having real-time access to prospect and applicant information, you can slice and dice that information in any way needed to meet the reporting needs of your campus. When your boss asks for a report detailing the ROI of the recent staff recruiting trips, or what the current enrollment numbers look like for chemical engineering students, a Report module will allow you to quickly respond to data questions as they arise using flexible queries.
Importing Data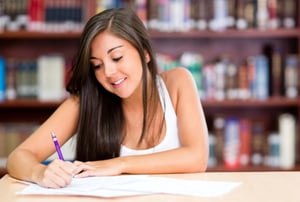 From inquiry data to standardized test scores, AdmissionPros can accommodate any source of external data you wish to use. Scores from standardized tests commonly used for graduate and undergraduate admission, like the GRE, SAT, PSAT and the ACT, to name just a few, are easily imported into your database.
Specific Integrations
A state of the art admissions software platform must integrate with the top providers servicing the educational industry, including the following:
Centralized Application Providers (CommonApp, Coalition, etc.)
Payment Services (Touchnet, Cashnet, etc.)
Business Intelligence Tools
Recruitment and Yield Tools
Official Test Score Providers (SAT, ACT, TOEFL, GRE, GMAT, etc.)
Student Information Systems (Banner, PeopleSoft, etc.)
Document Management Systems
Single Sign-On Technology
The ability to integrate with more obscure options should also be part of the company infrastructure. Since not every size fits all, you need to ensure you have a company behind you that can support your specific needs.
What's Wrong With Your Current Admissions Process?
Right now, any college or university that isn't using a CRM or some form of student recruitment software is stuck doing iterative, time-consuming work. They're likely facing an influx of inquiries but lack the staff and the tools to handle every single request in a timely manner.
They're stuck:
Copying and pasting email templates to answer the same questions over and over on a daily basis
Manually compiling data about prospective students in a spreadsheet (education history, test scores, application status, learning/career ambitions, conversation history, etc.)
Checking all social media channels (LinkedIn, Twitter, Facebook) to respond to comments on the school's posts and questions in the school's inboxes
Handling the mounds of paper and building folders
Reviewing application materials in a timely fashion and informing applicants of the university decision
Deciding on the acceptance status and then informing applicants of the university decision
Scheduling campus tours effectively
Tracking and managing scholarships for eligible students
Organizing all of the incoming information on a student-by-student basis takes staff and time. And, that time takes away from achieving their ultimate goals of recruiting and enrolling top academic talent.
Prospective Students are Always Connected, Enter that Experience
Everyone is "always connected" these days. You don't have to go far to find someone scrolling through Facebook or Instagram, texting, or refreshing their email. And, many people do this directly from their phones.
You don't need to wait for them to come find you. You can meet them on social media.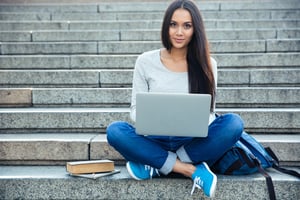 Your prospective students are going to prefer to talk through different platforms. Email is a staple in the correspondence arsenal, but it's not exactly known as a high schooler's "go to." And, that's why your admissions office shouldn't be afraid to explore connecting with candidates through texting/SMS or social media.
The rules of engagement change between each platform. A cold touch on social media with a targeted ad is acceptable. You might have prospective students liking or commenting on your posts. A cold text would probably have the opposite effect...your prospects running for the hills (but not before blocking your number).
Once you establish a line of communication, you can learn which platforms candidates prefer to use to communicate and meet them there. And, your student recruitment software can support you.
There are software options that incorporate SMS messaging and social media connectivity. Some software will link to the social media accounts associated with a candidate's contact information. That means profile information from LinkedIn, Facebook, Twitter, etc. will be pooled in your database for prospects using the same contact information across these different channels.
Other software features exist that let you link all of the social media accounts for your university. You can view everything in one place making it easy to respond to questions and comments, and to keep track of when and where your university shows up on these platforms (in a conversation thread on Twitter, for example).
Is it Challenging to Integrate Student Recruitment Software?
Even a quick scan of an "admissions software review" will highlight some of the problems with recruitment software and more ambitious school-wide operations software.
The biggest issue...There's a learning curve.
The more capable and feature-packed your software is, the longer it will take your staff to learn.
However, the learning curve can be minimized significantly by utilizing an admissions software system that is custom built to your specific needs. Since you are involved in the design process and already know what you are accomplishing with the software, the learning curve is actually reduced.
You become part of the solution. And, a good partner will help you navigate the difficult concepts by applying tried and true procedures. The key to building a successful CRM package for your school is to start with the right partner that can help you navigate the tough waters by applying consistent strategies that have a proven record of success.
This typically is not the case with an, "Out of the Box" CRM solution. More time must be spent figuring out how to change the templates to work for your situation and then getting your IT team to act quickly. You may need to even hire more IT personnel just to complete the build out.
So, depending on the admissions solution option you choose, implementing student recruitment software can put a temporary drag on your workflow.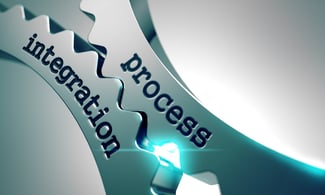 Implementation could also mean constant training to help your staff. Or, it could mean several weeks of slow work while everyone understands the software's full capabilities. In more extreme cases, it might mean forming an entire IT department just to handle issues with your student recruitment technology. Did someone really say, "Out of the Box?"
But, this potential upfront slowdown could save valuable time down the road.
Once everyone knows the software, the benefits are staggering.
You'll have a wealth of information, most of it gathered automatically, sorted and stored in one place. You can rely on your software to use the collected information to send appropriate emails in a timely manner.
You can segment your lists of prospects (and students) based on different criteria in their profile: Students interested in business, candidates that are a certain age, prospects based in a specific location, the options are exhaustive. You have complete control over how you group your candidates and how you build communication strategies to best target them.
You can manage all of your events and your schedules in one place. You can create campus tours, interviews, and other events through the software, and send invitations to relevant candidates.
You can plan out the steps it takes to walk one student through your on-boarding process. Then you can let your student recruitment software automate that process and reach hundreds of students at a time...freeing up your staff to tackle your ambitious enrollment goals.
What will the Future of Student Recruitment Technology Look Like?
Just about everything can be done online: shopping, groceries, taxes, socializing, testing, even schooling. These services have been optimized and streamlined to make it really easy for the end user.
Admissions should be no different. Prospective students should be provided with an easy to use application portal that provides them with all of the information related to the application process for your school. They should not need to navigate the entire university website to learn how to apply, take a campus tour, check on application materials or find out their decision. This should be a one-stop shop.
The same holds true for your admissions office. You should have the tools at hand that help you better manage the entire enrollment process from suspect to yield. Having an integrated CRM...on the candidate side for sure. But, on the admissions office side, too.
Candidates want an online application. They want it to be intuitive, easy to navigate, and secure. They want to know what parts of the application process they still need to complete. They want updates.
Your office shouldn't have to spend valuable time manually performing these tasks. Not when you consider how powerful the automation has become on student recruitment software.
Recruitment software has already changed the game. Are you still waiting on the sidelines?