"25 percent of IT projects fail outright. Meanwhile, 20 to 25 percent don't provide ROI and up to 50 percent require material rework,"
according to
Improving IT Project Outcomes by Systematically Managing and Hedging Risk
, a 2009 IDC report by Dana Wiklund and Joseph C. Pucciarelli
.
So, for companies looking to purchase an "out of the box" Admissions CRM that requires configuration, you may want to rethink that purchase.
We take a look at the reasons IT projects fail and whether this is your best avenue to implement a new admissions solution.
What It Takes Go Live
What many recruitment and admissions programs may not realize is that many of the "out of the box" CRMs are simply templates that their IT department needs to configure. It is like being given a box of Legos with pretty pictures on the outside and then you have to do all of the building with very little instructions!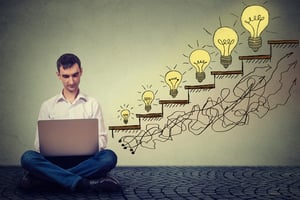 According to David Kohnke, IT Director Leeds School of Business at the University of Colorado - Boulder "Customers of Slate know that support is quite minimal. The burden of configuration and customization is completely on you." Many who have purchased Technolutions Slate are faced with similar issues. This increases both the costs and time that it takes to get a product like this operational.
And, did you know that your contract term and payments start the day you download the software?So you are burning time and money from the start. Staff need to get up to speed quickly in order to make the best of their investment.
The Top 7 Reasons IT Projects Fail
According to Joseph Gulla of IBM Systems Magazine, there are 7 reasons IT projects fail.
1. Poor Project Planning and Direction
Poor planning can create havoc on a project, and this is especially true for IT projects. They need a lot of planning if they are going to be successful.
Unfortunately, tech departments aren't always patient. They don't always take the time, or enough of it, to sit down and figure out how to accomplish their goals. And, if the right people aren't assigned to the right tasks and assignments aren't made clear with defined goals and responsibilities, your project may be doomed before it starts. When implementing an Admissions CRM it is critical to have people with real world Admissions experience at the table. Without them, your project is sure to suffer delays, missed deadlines and cost overruns.
2. Insufficient Communication
There are numerous people involved in any IT project, and keeping the lines of communication open between all of these people can often become difficult.
Lack of frequent contact, status reports and the involvement of outside vendors leads to breakdowns that can derail a project. It is critical to have all of the right people at the table. There are more things to consider than just revamping your admissions process. You need to have all stakeholders at the table. Most projects fail because people are too busy navigating around staff personalities.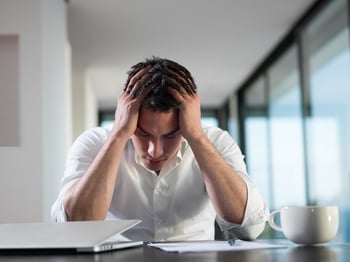 3. Ineffective Management
Managing a project of this magnitude requires managing changing objectives, goals and risks, as well as coordinating efforts between the technology, admissions, legal and finance departments.
While this may seem obvious, many projects fail because the project manager was not able to balance following:
Managing time

Managing money

Leading effectively

Communication

Measuring performance

Making decisions

Understanding how to analyze test results and adapting as needed

Sticking to the timeline and prioritization of functionality
According to Forbes, "54 percent of IT project failures can be attributed to project management, whereas only 3 percent are attributed to technical challenges."
Lack of a good project manager is the number 1 reason why most Admission CRM projects fail. You have to understand the business of College Admissions in order to properly plan and implement this type of system. You have to understand the full admissions cycle and the timing to when certain functions have to be in place. Understanding this will help you to prioritize when functionality has to be in place.
4. Failure to Align With Constituents and Stakeholders
When you have multiple departments coordinating on a technology project, the project often gets deemed an IT project and relegated to the IT department. Other stakeholders may not be invested in the project, or may become disengaged for the following reasons:
Lack of a clear value proposition

Lack of trust in the project team

Resistance to change

Poor leadership

Schedule conflicts

Treating it as just another IT project
5. Ineffective Involvement of Executive Management
Often, executive involvement isn't maintained throughout the project. It is usually great at the beginning of the project, but can wane at continuous status meetings to monitor project progress.
If executives take a stance of leaving it to the tech guys to figure out, the project will most certainly get off track. Or, the final product may not be what the admissions department wanted.
6. Lack of Soft Skills or the Ability to Adapt
When you are attempting to develop and configure a whole new software system, it may require training and education of existing staff or actively recruiting new skilled personnel through internal and external routes.
If time is not built into the schedule for this, meeting the projected completion date will be impossible.
7. Poor or Missing Methodology and Tools
Project teams often don't have effective methodology and tools for the following:
Setting up an electronic project notebook
Establishing written objectives for the project
Working with the technical lead person to establish tasks within phases
Asking team members to estimate the time and number of tasks required
Creating a formal project plan and managing to it,
Managing changes
Proactively solving problems that may arise
There Is Another Option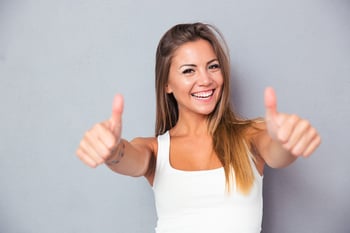 A custom admissions CRM solution, built by admissions experienced professionals, is designed to meet your exact needs, can often be implemented in a shorter lead time and often costs less in the short and long-term.
By finding a company whose custom software solution has been designed and developed by actual admissions people, you can be sure that you will get a solution that best meets your needs.
Here are some questions to consider in the process of reviewing your recruitment and admissions solution options:
Who will better understand your needs...

A custom software company staffed with people who have managed and/or worked in college admissions themselves or your IT department?
Who would you rather plan your admissions solution with

...A custom software team made up of experienced experts who have knowledge of college admissions best practices or your IT team who think like technology people?
Who will be able to devote more time and energy to your project

...A custom software company whose success depends on your successful implementation or your IT department that has an entire campus' technology framework to keep up and running and may also have numerous other large implementation projects on their plate?
Who will be able to implement your solution faster...

A custom software company who already has programmers trained on their software or your IT department who will need to be trained or hire new IT staff who know the "out of the box" CRM system you may be looking at?
Which solution would you rather have

...a complete solution that is delivered potentially in 3 months by a custom software company or a solution that is delivered by your IT department piecemeal over potentially years?
How would you rather justify the cost to your executive administrators

...A set fixed cost that you can incorporate into your budget for a custom solution or potentially runaway costs because of additional time and staff hires that were not anticipated with an "out of the box" CRM?
Summary
IT projects have always carried high levels of risk. And, just because you want a recruitment and admissions solution that is tailored to your college or university's specific needs doesn't mean that your in-house IT department is the best way for you to get it.
Before you buy that "out of the box" CRM, it is worth looking at a custom admissions CRM software solution. You may find that it is much more than your average CRM!