Funding, prestige, location, faculty and academics all play into how prosperous an institution of higher learning is. More than anything else, however, a college or university's success depends on the students who attend it and take their knowledge and competence out into the world.
That means, of course, that you have to find good students and know how to recruit college students. The challenges of doing so are significant, both for undergraduate students and graduate students. In some cases, the latter poses an even greater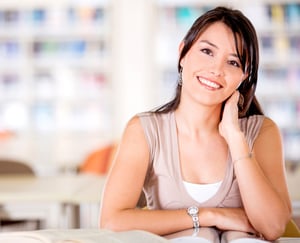 hurdle for recruitment professionals, which we will discuss below.
Luckily, the application of several best practices can offer substantial rewards in the form of more student applications, greater engagement at events and online, and more impressive candidates to shine a light on your school long after they're gone.
Want to know how it's done? Let's look at current trends and challenges, as well as which measures the smartest schools take to overcome them.
Current Trends In Graduate School Enrollment
Graduate school enrollment trends are a mixed bag. On the one hand, fewer students are applying to graduate school, but that doesn't mean fewer universities are competing for their attendance. Recruitment professionals face a lot of jostling and elbow-throwing to compete for the best and brightest, and that won't go anywhere anytime soon.
On the other hand, we're seeing some changes for the better as well. For instance, we will see a greater number of minority students, such as those from Hispanic backgrounds, whose graduate school enrollment increases steadily every year.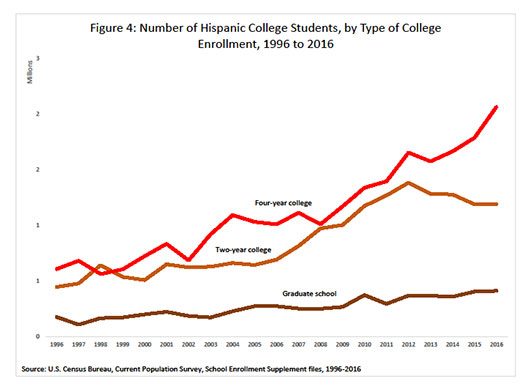 We will also see more students from traditionally less-educated southern states.
Other changes include fewer graduates from religious and other private schools, which depending on your university, may prove a benefit or a concern. Either way, it's good to note.
"Findings from studies across the last decade indicate that the majority of institutions regard recruitment, admissions and enrollment management as a pressing issue and technology is a frequently acknowledged solution," says Hanover Research. "A 2012 survey revealed that assistant-ships, phone contacts, and search engine optimization are thought to be highly effective strategies among graduate student recruiters at public institutions."
This is good news, in the sense that at least universities have a starting place. However, technologies such as phone, text and SEO are so broad as to offer almost no actionable advice in and of themselves.
Challenges In Recruiting Graduate Students
The main reason recruitment and admissions offices are seeing fewer results from their efforts is because of the rapid decline of students applying to graduate programs. When fewer students apply, you have to work harder to attract the same number.
"National figures indicate that the number of students applying for admission to some graduate schools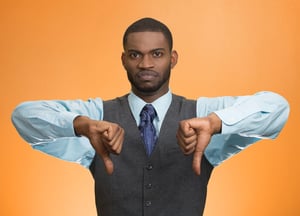 has declined by as much as 15 percent over the past several years," explains the Penn State Graduate School.
The reasons for this vary, but include a stagnation in the number of high school graduates, an economy in which undergrad degree-holders can make significant five-figure incomes at entry-level jobs, and reports of stagnation and low pay in some fields, even with a graduate degree (especially humanities).
Other strikes against a graduate education include increases in tuition to make up for decreases in public funding, diminished academic opportunity and fewer student services.
Are these challenges insurmountable? No.
In fact, another of the main problems recruitment offices currently face is the belief that they must work harder rather than smarter. The truth is, more hustle won't necessarily get you the results you're looking for. Instead, you need to recreate your recruitment system so that it:
Offers students timely information about your school and programs the moment they request it
Encourages face-to-face contact with prospects without deprioritizing effective technological tactics
Helps you stay in touch with prospects effortlessly throughout the research, application and enrollment process
Presents your school in the most organized and appealing light, from the first point of contact to commencement
Luckily, by putting the right practices into place, you can do just that.
Graduate Student Recruitment Best Practices
While not every college or university has cracked the recruitment code, there at least exist today some widely acknowledged beliefs on where to begin. These include:
1. Implement a Graduate Enrollment Management Plan
A graduate enrollment management plan should include your mission, goals, and target student profiles. Once you have determined what these are, you need to build those considerations into the enrollment process, coordinating student recruitment, marketing, tuition and financial aid, academic portfolio offerings, and student support services.
The plan should be broken up into three processes:
Planning
Translate your university's mission into a strategic plan
Establish clear enrollment goals
Identify optimal academic offerings
Set up a framework for student support services
Target key student success objectives
Execution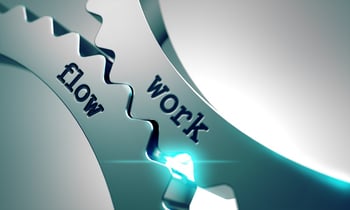 Achieve and maintain optimum enrollment
Promote student success
Create and deliver in-demand academic programs
Provide top quality student services
Generate tuition revenue
Create marketing messaging
Collect key data to track activity and progress
Monitoring
Review and continually improve cross-departmental communications and collaboration
Look for opportunities to improve organizational efficiency
Assess student and department satisfaction to develop improved services
2. Start Recruitment When Students Begin the Application Preparation
According to Ruffalo Noel Levitz, one of the biggest mistakes recruiters make is to wait until application time to start marketing. Prospective applicants, however, start thinking about their choices long before this.
Your best bet is to develop a marketing strategy that begins when they do. Buy GMAT and GRE test names and reach out; travel to feeder schools at all times of year; and make sure your website never has extended downtime during perceived "low" times of year (summer and winter break, for instance).
3. Respond to Inquiries Immediately
Whether it's by phone, email, text or automatic download, it's critical you respond to inquiries as fast as humanly (or robotically) possible.
Having a system that helps you manage all of your communications so nothing falls through the cracks and ensures that you respond to student requests right away is an absolute must.
4. Make In-Person Events Part of Your Strategy
It's tempting to refer your recruitment efforts to online technologies that have proven effective, such as social media and SEO. However, while these are powerful tools, they are poor substitutes for the buy-in created by face-to-face tactics such as fairs, brunches, alumni events and more.
Students today are looking for personal connection as we discussed in our article, How Student CRM Recruitment Software Helps Increase College Enrollment Numbers.
5. Analyze Your Results
No matter how tried-and-true a strategy, or how exciting a novel approach, they're not worthy anything if they don't work for your school.
No matter what you implement, you must track the effectiveness of each method. That means using software that tracks and monitors student outreach, engagement, applications, admissions, enrollment and every other step in the graduate life cycle.
6. Use Recruiting Software That Facilitates Endless Customization
Without the capacity to customize, you lose the ability to hold onto systems that are working while implementing new systems to increase results.
Instead of switching to limited new software – especially an expensive, inefficient out of the box option – you need solutions that can integrate with systems you're already using.
Not only that, you need modules that play nice with one another and help you create touch points for every stage of the graduate recruitment process.
Summary
Graduate student enrollment is getting more complicated and competitive every day. The old way of doing things doesn't work when your competitors are incorporating new and more technological ways to ensure they meet their enrollment numbers.
Universities that implement a plan, use the five best practices we outlined, and incorporate the best student recruitment software tools to get the job done stand a better chance of reaching the enrollment goals now and in the years to come.