In our article, How Recruitment CRM Software Helps Increase College Enrollment Numbers, we talked about how Generation Z students entering college today are different than past generations.
They are the most tech-savvy of all generations to date. They do their research online, have heightened concerns about the cost of education, want schedule flexibility, look for degree options and expect to have a rewarding career when they are done.
And, if dealing with these tough customers isn't enough, student recruitment professionals have other challenges to contend with:
Declining Enrollments
Decreasing Budgets
Increased Competition
Overwhelmed Recruitment Staff
Bottom Line…Student Recruitment is getting more difficult and complicated!
So, what are student recruitment strategies you can implement to increase your success rate?
1. Nurture Prospects Every Step of The Way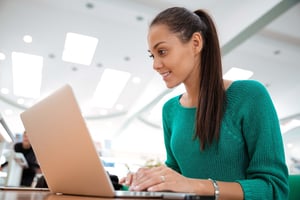 Too many colleges make the mistake of not following up with prospects. Often this is the case because they haven't automated their processes. The problem is that doesn't work for Generation Z.
According to a 2017 College Admissions Report from niche.com, 45% of students ranked the "College Representative" as an important factor in where to apply and 54% ranked "Outreach From Admissions" as an important factor in where to attend college.
In other words, students want more personal engagement.
Here are some questions to ask when evaluating your current system?
Do you have a system for following up with prospects you have met at college fairs?
Do you a system for following up with student prospects who have attended a campus tour?
Do you follow up with prospects who have contacted your school with questions?
Do you send reminders of important dates for any prospect that has shown interest in your school?
Do you have a system for identifying target prospects and generating call campaigns?
Do you follow up with students who have applied to find out if they will be attending your school?
If you answered "No" to many of these questions, it is time to start looking at implementing a system that will automate this process for you.
Tip: In order to nurture prospects along the entire process from first contact to enrollment, you will need a software solution that integrates recruitment with admissions.
2. Personalize All Communications
Generation Z has grown up in a technological world, so they are used to having everything personalized…ads on Facebook, visits to retail sites and single sign-on features for websites and apps. So, they expect you to know who they are and what they like instead of generalizing them.
Because this generation communicates very differently, it is important for colleges and universities to get it right. This will require more effort to meet those students where they desire to be met.
Tip: In order to personalize your communications with them, you will need software that tracks their visits, their personal information, their interests and their actions.
3. Use Digital Communication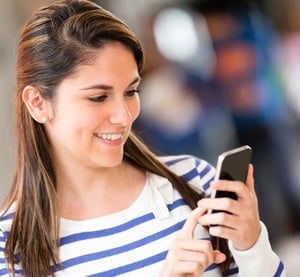 This generation uses their mobile phones and apps more than any other generation before.
Peter Kraft, CEO and co-founder of Evolution Labs said that "millennials may have been digitally native, but Gen Z is mobile and app-native" and that Generation Z's "lens to the world is a small screen with multiple apps running simultaneously."
So, in order to reach potential prospects, institutions need to meet them where they live…search engines, social media mobile apps.
Tip: Colleges and universities that use technologies and social media in their outreach efforts will more effectively target particular student segments and differentiate their marketing outreach from the competition.
4. Leverage Your University Network
Generation Z has also been brought up in the age of celebrity endorsements.
According to a study done by World Education News & Reviews, 42% of students cited a university network (faculty, admissions officers, current students and alumni) as being the most influential in their decision of where to apply.
So, it is important for colleges and universities to leverage their networks and their achievements…awards, accomplishments, noted research, etc.
Think of all the famous and noted professors at Harvard or famous athletes from top colleges. You can bet these schools leverage these faculty and alumni in their outreach efforts.
Tip: Generation Z wants to know how going to your school will help them once they graduate. Schools who use their network to their advantage in marketing and outreach efforts will be more successful.
5. Show How A Degree From Your School Can Lead To A Career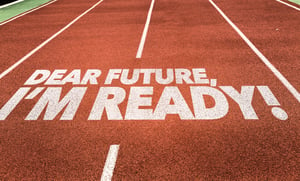 Generation Z is more practical and concerned about their career after college than previous generations. Perhaps because they saw the effects of the 2008 recession and college students who couldn't get a job.
So, they are looking at how going to your school can translate to a career when they graduate.
It is important to market internships, corporate partnerships, faculty connections and your career center.
Tip: You may not get a chance to leverage what your college has to offer if you wait for students and parents to ask about this. Use this information at every step in the outreach and admissions process.
6. Make Financial Aid and Scholarship Information Readily Available
One of the biggest concerns Generation Z has is how they are going to pay for college.
According to a 2017 College Admissions Report from niche.com, 83% of students said "Cost/Financial Aid" as an important factor in where to attend college.
College affordability and feeling "overwhelmed" are two significant factors in determining whether a student attends college and is able to succeed.
Tip: Share this information in multiple ways and through multiple outlets, including videos, infographics and articles distributed through YouTube, Facebook, Twitter, websites and email.
Summary
As you can see, student recruitment is constantly changing. So, keeping up on trends is important for your institution's success.
In addition, having tools to implement the above success strategies requires CRM and admissions software that can meet your needs today and be able to adapt to new strategies you will need to employ for your school's future success.