In today's changing academic world, many recruitment professionals find the task of filling their colleges and universities with worthy students is only getting harder.
Adding to the hardship is the fact that challenges come from multiple quarters. Not only is enrollment declining right along with the budget, but admissions officials must deal with increasing competition from other universities, as well as staff wearing too many hats and burning out too quickly because of it.
Student recruiters need a hand, and fast!
In our article, How Recruitment CRM Software Helps Increase College Enrollment Numbers, we discussed how recruitment CRM software helps relieve and automate some of the admissions workload.
Today, let's look at the top four challenges facing student recruitment professionals and consider what you can do to meet them head-on.
1. Declining Enrollments
According to the Times Higher Education World University Rankings (THE), growth of student enrollment will slow over the next decade or so.
As of December 2017, they had already slid for the sixth year in a row, reports Inside Higher Ed (IHE), adding that "The 1 percent decline this fall was due to undergraduate enrollments, which fell by nearly 224,000 students, or 1.4 percent."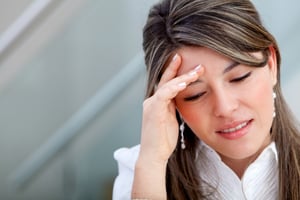 Of greater concern, the number of new students is dipping as well, continues IHE: "The center also found that enrollments were down for first-time college students. This group saw a 2.3 percent decline, of 63,000 students, compared to the previous fall. Most of the decrease was due to adult students, with the number of first-time students over the age of 24 dropping by more than 13 percent."
This isn't necessarily happening for nefarious reasons, as Elissa Nadworthy told NPR. "One, the job market may be luring students away. The U.S. employment rate fell below 4 percent this month," she says.
Student enrollment goes in cycles. When unemployment is high, the unemployed go back to school. Because of the recession in 2008, many adults went back to college. Now that the economy is improving and more jobs are available, the influx of those adults going to college has decreased.
According to Elissa Nadworthy, "The other major factor, U.S. demographics are shifting. The number of high school graduates is expected to stay largely flat and then decline. DeWitt explains that's because of lower birthrates."
But while this isn't due to anything colleges and universities are doing wrong, it's still an unpleasant fact of life for admissions departments.
Bottom Line: There will be more pressure on recruitment professionals to meet college enrollment numbers, so they will need to find success strategies to achieve their goals.
2. Declining Budgets
The bad news: Budget numbers just aren't great. As of 2016, reports the Huffington Post, "In fact, more than two thirds of private colleges and over 50% of public colleges failed to meet their enrollment or net tuition revenue targets."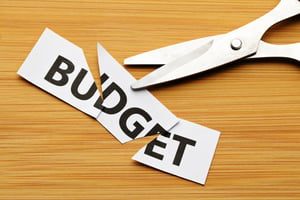 Fewer students means less money in the budget, which in turns means a greater need for budgetary outlay in order to bring those students back in.
Stan Jastrzebski points out one example of how this goes wrong on Morning Edition for NPR...The decline in international student enrollment.
International students pay higher tuition, so they became a "cash cow" for many colleges and universities. At the beginning of 2018, the number of international students started dropping off, so many schools had to make budget cuts.
Now, it is up to student recruitment professionals to figure out how to meet their numbers with less money to work with.
Bottom Line: Recruitment professionals will need to find ways to become more efficient, such as automating their process with recruitment CRM software.
3. Increased Competition
In addition to declining enrollment and attendant budgetary shortfalls, competition continues to climb. Not competition among students for coveted spots in the best schools, but rather competition among universities for students to fill those spots.
In England, for instance, the nation is facing a crisis. Because institutions largely pay for themselves via student loan money, they must desperately struggle to sign students up – leading to falling standards when it comes to the student's merit.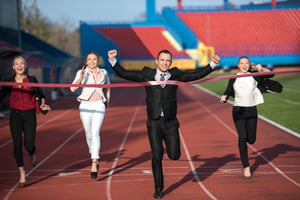 Today, so many colleges are struggling that stories like this in the U.S. aren't uncommon: "A Globe review of undergraduate enrollment trends across New England over the past 20 years shows that 20 percent of the 118 four-year, private colleges in the region have seen their enrollment drop by at least 10 percent."
These realities can lead to a 10 percent or more budget shortfall for schools such as Newbury College, whose enrollment has fallen 86 percent in the last 20 years.
Competition is a nasty double-edge sword. On the one hand, it drives admissions departments to enroll students who won't do the school quite as proud as they'd like, while on the other hand still losing students and budget to other schools.
Bottom Line: Recruitment professionals will need to manage and increase their communication with the students that they are trying to recruit. This increases the need to automate their process with recruitment CRM software.
4. Overburdened Staff
As we highlighted in our article, College Application Numbers Burden College Admissions, 30% of students are applying to 7 or more colleges. These students are applying to multiple colleges, believing that additional college choices will ensure that they get a perfect match or at least get them into a college.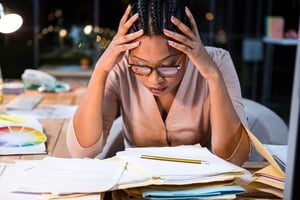 This is overburdening the recruitment and admission process. The staff in these departments are having to do much more work in the hope that they will be able to meet their numbers.
As a result, staff at colleges and universities across the country feel overworked, underpaid and out of solutions to the above problems.
Bottom Line: Colleges and universities can help their recruitment and admissions professionals by employing software that combines recruitment CRM and admissions processes.
What is the Solution?
Luckily, in all of these challenges lies the seed of an answer to the enrollment crisis.
A huge part of the problem with enrollment is that staff simply don't have enough time to oversee applications, enact marketing campaigns, deal with financial aid, outreach to other stakeholders and departments, and do everything else expected of them to keep the school running smoothly.
Enter...An All-In-One Recruitment and Admissions Software.
Not only can it help you address many of the above problems and give your team a competitive edge, you can say goodbye to the horrible task of having to build the system yourself.
Instead, you can use a simple-to-implement, uniquely customized software solution to help you compete against other universities, increase the number of qualified students you accept and pad that bottom line through excellent marketing campaigns, which you can track in your system.
In the ever-changing world of higher education, having a success tool that combines a student recruitment CRM and admissions modules may determine whether a college or university will be able to meet their school's numbers.